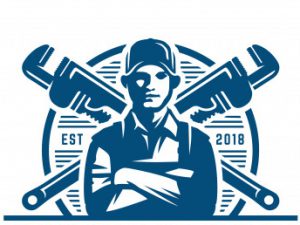 PLUMBERS
License Renewal
Information
Your 2018 Plumbers Continued Competency Classes are now available here at Honolulu Community College!
Cost = $95/person for classes offered from September 2020 – June 2021
For classes beyond June 2021, please contact our Registration Office for pricing.
Renew your license with this 4-hour class
Classes are from 8:00 am – 12:00 pm or 1:00 pm – 5:00 pm on the dates listed below
Please Note: For the duration of 2021 classes will be held virtually via Zoom
Requirements for the Class
YOU WILL NEED YOUR 2018 UNIFORM PLUMBING CODE BOOK
(Soft cover textbook or Electronic version(s) will be acceptable. Electronic
version(s) of the 2018 UPC will need to be fully accessible during the class.
YOUR PICTURE ID & YOUR PLUMBERS LICENSE. WITHOUT THESE ITEMS, YOU WILL NOT BE ALLOWED TO ATTEND THE CLASS. Your instructor will be taking attendance. Upon being called, you will need to show the instructor your picture ID and Plumbers license for identification purposes.
This class will be taught online using Zoom.  Participants will need a computer/laptop/mobile device with a camera, microphone, and reliable internet connection in order to participate in the class.  Please test your device at zoom.us/test prior to the class to ensure that your device is working properly.   If you experience video/audio quality issues, click here for Zoom connection support.
A link to the class will be sent to you via email by 4:00 pm the day before the class. 
Where can I buy my 2018 codebook?
Participants may purchase the 2018 Uniform Plumbing Code Book from any of the following organizations:
Honolulu Community College Bookstore – You may call 845-9105 for book information. Please let the Bookstore personnel know that you are interested in purchasing the 2018 Uniform Plumbing Code Book or visit their website at https://www.bookstore.hawaii.edu/hcc/ to place a book order.
Amazon.com
IAPMO Store — iapmostore.org
Scheduled Classes
Other classes may be scheduled as needed. Classes will be available until June 2022 on an AS NEEDED BASIS. Please call 845-9296 for more information.
For class information for the island of Oahu, contact:
Honolulu Community College: 845-9296
For class information for the neighbor islands, contact:
Hawai'i Community College: 934-2700
Kaua`i Community College: 245-8318
University of Hawai'i Maui College: 984-3231
Registration Deadline for Honolulu Community College
Registration for classes must be received five (5) working days before the class. If the participant registers after this deadline, it is his/her responsibility to call our registration office at 845-9296 to verify enrollment and status of the class. Please help us avoid cancellations by registering at least one week before the class.
Transfer and Refund Policy for Honolulu Community College
To transfer to another class or completely withdraw from a class, call 845-9296 one (1) working day before the class. Thereafter, refunds will not be allowed and transfers will be assessed a charge of $5.00. Refunds require 6 – 8 weeks processing time. Charge card refunds will be credited to your account.
Cancellation Policy for Honolulu Community College
The College reserves the right to cancel a class due to insufficient enrollment. Registrants will receive a full refund or may transfer to another section if one is available. 
Please spread the word to licensed Plumbers you know!
Honolulu Community College Is an Equal Opportunity/Affirmative Action Institution
Plumbers Continued Competency Course
Effective with the June 30, 2009 renewal, all licensed plumbers will need to complete a continued competency requirement by verifying proof of attendance at an educational course on the current updates to the 2018 Uniform Plumbing Code (UPC) from Maui College, Hawai'i, Honolulu, or Kaua'i Community Colleges and pay the applicable fees for license renewal. *Alternately, you may also renew your license by taking an examination.
The deadline to renew your license is June 30, 2021. Failure to renew your license by paying the applicable fee and meeting the continued competency requirement (attending the continued competency course or taking an examination) shall constitute a forfeiture of the license effective July 1, 2021. A forfeited license does not allow you to perform plumbing work. You have one year from June 30, 2021 to restore your license. If you fail to restore your license by June 30, 2022, you will need to reapply as a new applicant.
For information on the renewal process call the Licensing Branch of the Department of Commerce and Consumer Affairs at (808) 586-3000 or visit cca.hawaii.gov/pvl and select "Electricians and Plumbers" for information on meeting continued competency requirements.

Please contact our registration office at 808-845-9296 or email honcet@hawaii.edu for assistance.